If you're looking for a place to attend an Easter service, we'd love for you to celebrate Easter with us at Bethesda Church of God! Easter is one of our favorite times of year, as we give God glory for the resurrection of His son, Jesus, and remember that His victory over death gives us great hope for our lives and futures. We have a lot going on at Bethesda for EASTER, including TWO awesome worship services, a very special Good Friday Living Lord's Supper style Communion, and an Easter Family Day. Check out the details below! We hope to see you this EASTER weekend.
I'm Amazed is a worship service on Good Friday, April 19 at 7pm, and Easter Sunday, April 21 at 10:45am. This is a presentation of the Easter Story unpacked in the form of worship, music, and drama. It will tell a story of a love like we could never understand or comprehend, but it's a love that has the power to change you from the inside out. Jesus loved us so much that He gave His life. But, three days later, He arose and conquered death so that we can have eternal life. How amazing is that? Join us on Good Friday or Easter Sunday to worship our Risen Savior!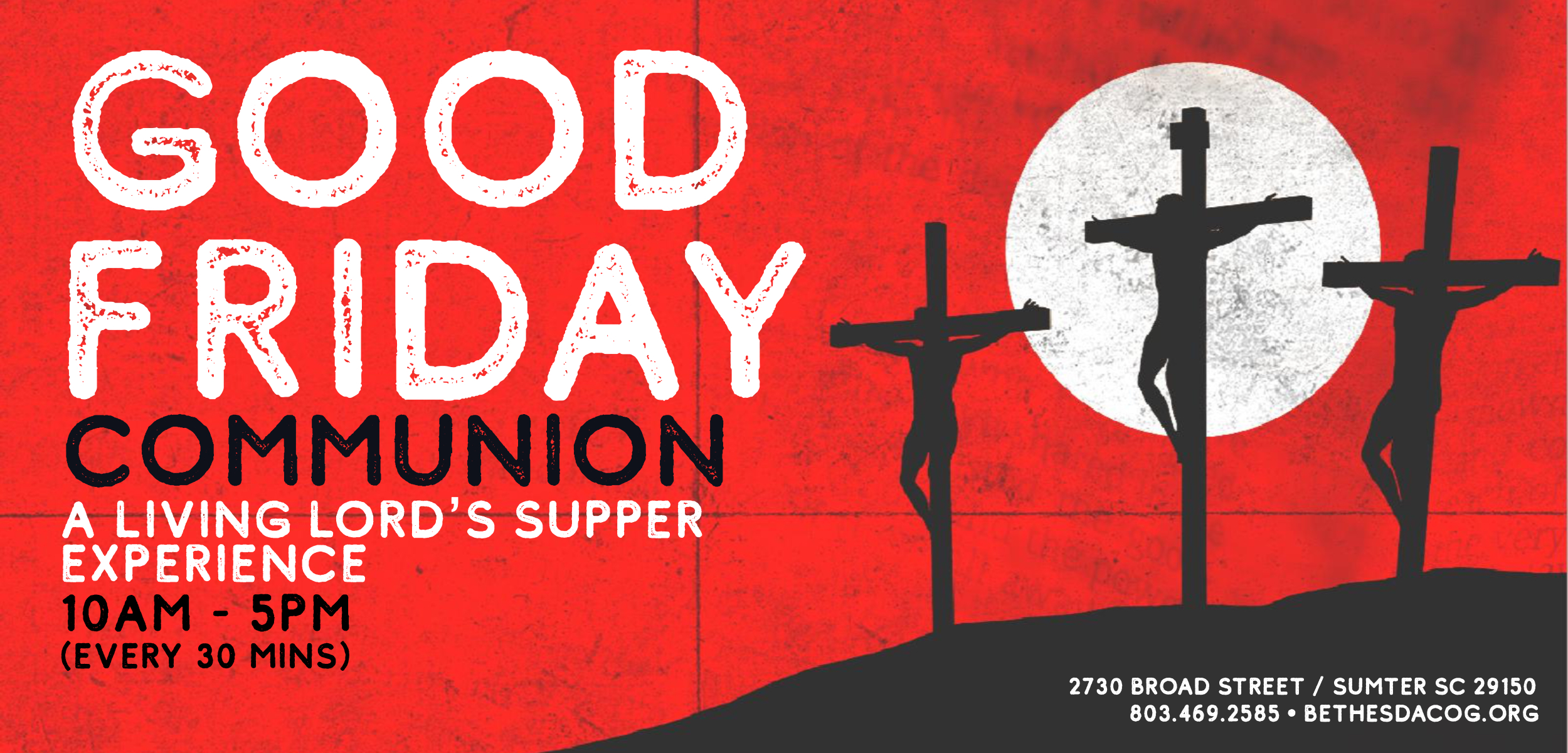 On Good Friday, April 19th from 10am to 5pm (every 30 mins), we will gather in the sanctuary for a Living Lord's Supper Communion experience. It is an intimate time where you will sit with Jesus and His disciples and experience communion in a way that you will never forget. All are welcome!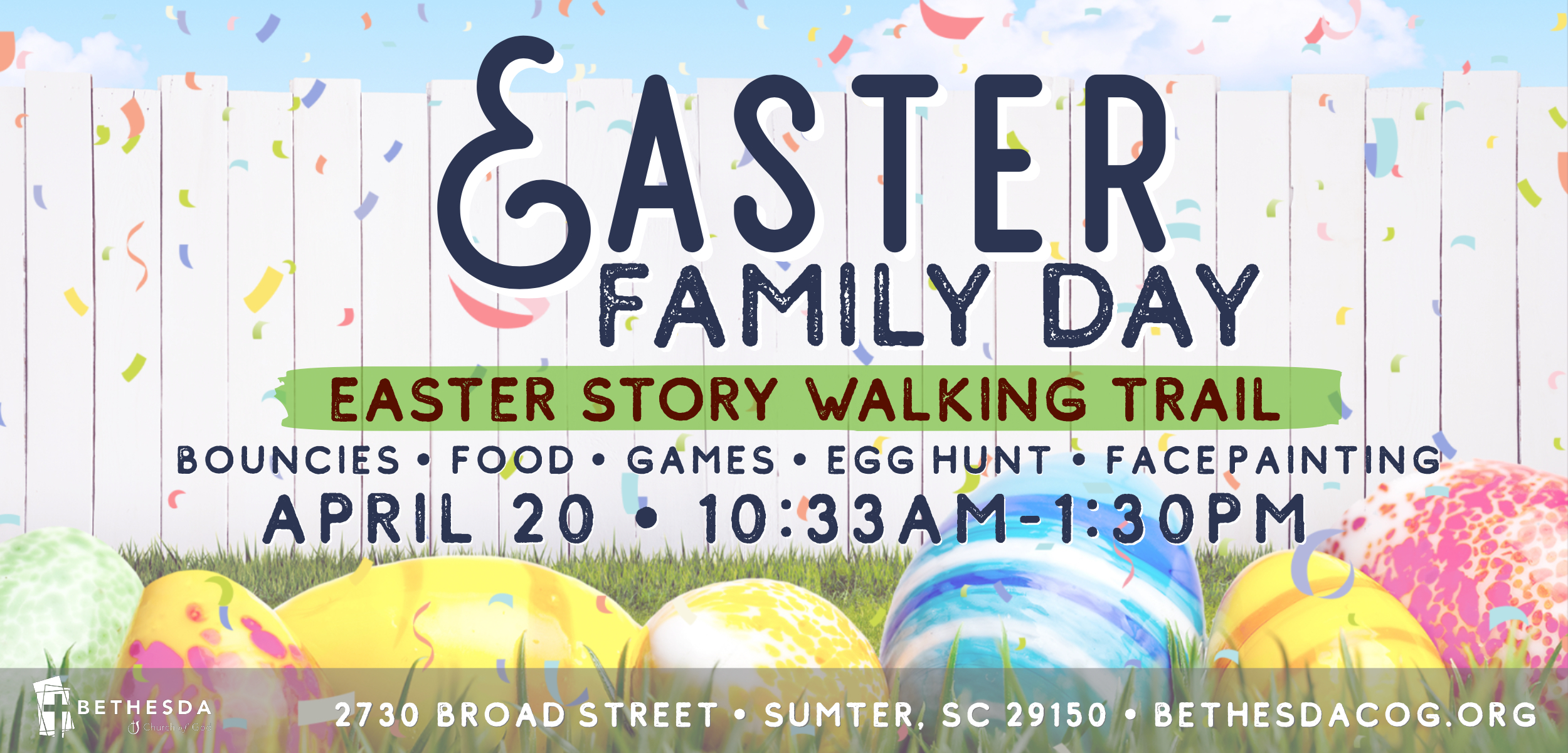 Do you like to have fun? Well this event is for you! We invite the WHOLE Sumter community and surrounding areas to join us as we celebrate this Easter Season. There will be something for all to enjoy. Take a walk through the EASTER STORY WALKING TRAIL, do some jumping on the BOUNCIES, eat some FOOD, play some GAMES, get your FACE PAINTED, and oh yeah, don't forget the EASTER EGG HUNT! Join us Saturday, April 20th 10:33am-1:30pm.