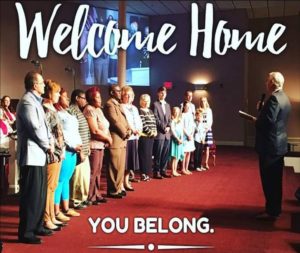 We've been saving a place for you, and we want you to feel at home from the moment you park.
You can rest assured that you will never be put on the spot, singled out, or embarrassed.
When you get situated, please fill out and turn in your visitor's card, so that we can invite you to
our Welcome Home Breakfast. Breakfast includes a warm, made to order meal, and a chance for
you to meet our church leadership team.