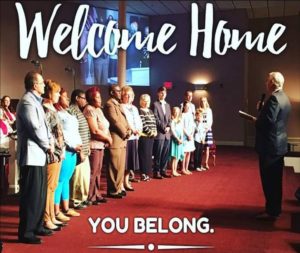 Bethesda Church of God exists to WIN people to Jesus Christ, TRAIN believers to be disciples, and SEND them out to impact the world.
We've been saving a place for you, and we want you to feel at home from the moment you park.
You can rest assured that you will never be put on the spot, singled out, or embarrassed.
When you get situated, please fill out and turn in your visitor's card, so that we can invite you to
our Welcome Home Breakfast. Breakfast includes a warm, made to order meal, and an opportunity for
you to meet our church leadership team.
___________________________________________________________________________________________

In

the verbal inspiration of the Bible.

In one God eternally existing in three persons; namely, the Father, Son, and Holy Ghost.

That Jesus Christ is the only begotten Son of the Father, conceived of the Holy Ghost, and born of the Virgin Mary. That Jesus was crucified, buried, and raised from the dead. That He ascended to heaven and is today at the right hand of the Father as the Intercessor.

That all have sinned and come short of the glory of God and that repentance is commanded of God for all and necessary for forgiveness of sins.

That justification, regeneration, and the new birth are wrought by faith in the blood of Jesus Christ.

In sanctification subsequent to the new birth, through faith in the blood of Christ; through the Word, and by the Holy Ghost.

Holiness to be God's standard of living for His people.

In the baptism with the Holy Ghost subsequent to a clean heart.

In speaking with other tongues as the Spirit gives utterance and that it is the initial evidence of the baptism of the Holy Ghost.

In water baptism by immersion, and all who repent should be baptized in the name of the Father, and of the Son, and of the Holy Ghost.

Divine healing is provided for all in the atonement.

In the Lord's Supper and washing of the saints' feet.

In the premillennial second coming of Jesus. First, to resurrect the righteous dead and to catch away the living saints to Him in the air. Second, to reign on the earth a thousand years.

In the bodily resurrection; eternal life for the righteous, and eternal punishment for the wicked.
___________________________________________________________________________________________
For more information on the Church of God, click on the image below.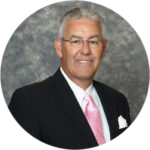 "My vision is to reach, teach, and develop
souls for Christ and to help people
realize that being a Christian is the
best life, here and in the hereafter."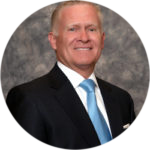 "My heartfelt desire is that Bethesda Church
of God will be a church that will
continually hunger, thirst, and
seek after God's glory."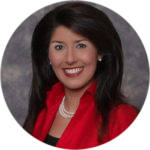 "I am passionate about music and ministry. I cannot wait to see what God has in store for Bethesda Church of God!"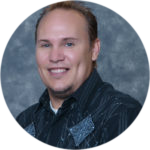 "My greatest blessing is seeing youth have an encounter with Almighty God. Young people are the Church of TODAY, and and I am passionate about helping them reach their full potential of Jeremiah 29:11."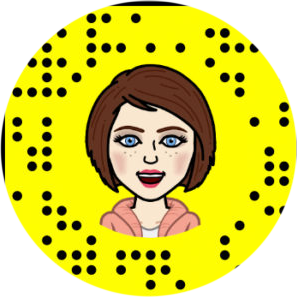 Updated picture and quote coming soon! 🙂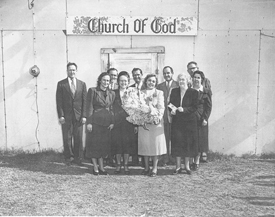 Our church began in 1945
when
Kathryn Weber and
Christine Riece
came to Sumter with a vision
to
win
They pitched a tent on S. Salem Ave.
with wood shavings
for a floor.
As time passed and the congregation
increased,
a crude wooden tabernacle
was
constructed
of
two by fours
and was covered with masonite.
Sometime later, a parsonage was
purchased and the congregation
moved from the tabernacle
to an
old storefront building next door.
After worshiping there for some time,
a 30 x 30 slate building was shelled in
to accommodate the growing congregation.
A little while later, a cinder block building
was erected on Dingle Street,
and it still proudly stands today.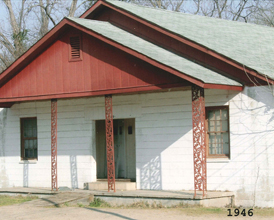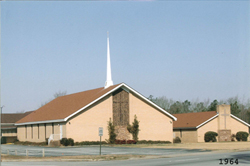 In 1963, under the leadership of Rev. Orville
Hagan, land was purchased on Camden Hwy.
for $25,000, and a cinder block building
was built there. In 1978, a new sanctuary
and education wing was built.
Additional property was purchased in
1989, and by 1998, the church owned approximately 8 acres. In 1997,
Sumter Church of God voted to change
its name to Bethesda Church of God.
In 1999, our present pastor, Rev. H. Albert Sims Jr. came to us with a vision to win the city. In 2000, we broke ground for a new educational facility with gymnasium addition. Before we started building, though, our church experienced tremendous growth, and the need for a larger sanctuary arose. While sitting in the Lowe's parking lot due to locking his keys in his car, Pastor Sims had the idea of moving the church to the Lowe's building, and after much prayer, God answered.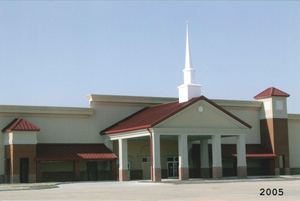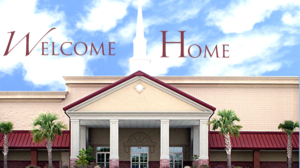 The former Lowe's building, with a little
over twelve acres was purchased in 2003.
Construction and renovation began in 2004,
and the church on Camden Hwy. was sold in
that same year. While in transition, we
temporarily worshiped at Patriot Hall and
Alice Drive Middle School.
Our first Sunday in our current church was
We welcome you to attend any of the services we have at Bethesda!
Services for children (IKidz) are provided during Sunday morning and Wednesday night services. Wonderfully Made, our special needs ministry, meets on Sunday mornings. Our youth (The Stand) and college students (New Fire) have a special service on Wednesday nights.