Bethesda Kids have a Sunday morning worship service during
It's a high energy, fun environment where kids can
experience God and come to know the saving grace
Our mission is simple – to lead children to faith
in Jesus Christ. The intention is to show each child
that they are God's workmanship and created with a
purpose – to love others, build friendships, gain
wisdom
and live a life of dedication to the glory of God.
__________________________________________
MUG, Inc. is much like iKidz, but for children ages 3 & 4.
It allows the children to learn about God through Bible lessons, music, crafts, and other organized group activities.
Our Nursery is fully staffed and serves children from birth through 2 years old.
Boys Club is for boys from K5 – 12th grade and meets on Wednesday nights at 7pm.
The misson of Boys Club is to teach and reach boys for Jesus Christ.
Girls Club is for girls ages 3 to 12 and meets on Wednesday nights at 7pm.
The misson of Girls Club is to continually cultivate knowledge and love for Jesus Christ, our family and our world.
__________________________________________
YOUTH MINISTRIES
The Stand Youth Ministries was
established in July of 1999.
Since then, it has seen
tremendous
growth both numerically and spiritually!
This ministry is made up of students
from 6th -12th grade who have one goal
in mind… serving Jesus Christ!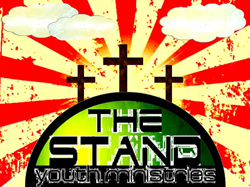 The Stand offers discipleship,
drama, singing,
Bible study, youth services,
retreats, and a place for you to belong!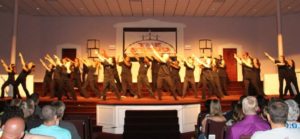 Our Youth Pastor, Rev. Neil DuBose, is committed to seeing our youth:
C are for one another
R each our world
O ffer themselves fully to God's plan
S hare God's word, and be in
S ervice to Christ.
__________________________________________
We have several ministries designed for adults to connect with each other and with God.
No matter what stage of life you are in, we have a ministry just for you!
Men's Ministry
This group is for men of all ages. Meetings are held monthly on the second Tuesday at 7:00pm. The men have periodic retreats throughout the year.
Women's Ministry
This group is for women of all ages. Meetings are held monthly on the second Tuesday at 7:00pm.
Like with men's ministry, our women's ministry have periodic retreats throughout the year.
__________________________________________
Family Enrichment is a Wednesday night service that is dedicated to promoting spiritual growth for the entire family through evangelistic and educational programs.
We have customized Bible studies for a variety of people and age groups.
__________________________________________
Are you the parent of a child with special needs? Have you had trouble trying to find a church that would minister not only to you, but to your special needs family member as well?Please know that Bethesda Church of God welcomes you and your family with open arms!
Wonderfully Made is a class held on Sunday mornings that is designed for individuals with special needs, or those that would benefit from a small group environment. Our Special Needs Ministry Staff has over 12 years of teaching experience that has enriched the lives of many with special needs.
Our classes are fun and engaging, specifically designed to help your family member learn about the Christian faith in a way that they can understand.
Bethesda also participates in Autism Awareness Day every April
by wearing blue in support of Wonderfully Made Ministries.
For more information about this ministry, please contact our special needs coordinator:
__________________________________________
The Voices of Praise choir ministers on Sunday mornings. Led by Rev. Julia Sims-Owens, this group strives to lift up the name of Jesus through song so that lives will be changed and souls will be saved.
"We recognize our role of going before our Pastor to prepare the way, and leading the congregation into the presence of the Lord," says Julia. "Our mission is to lead people into the Throne Room of God by proclaiming Jesus Christ – crucified, buried, risen, and coming again."
__
________________________________________
"The LORD is close to the brokenhearted and saves those who are crushed in spirit."
Are you struggling with the loss of a loved one? Come and take part in our GriefShare group.
Each group lasts 13 weeks.
For more information, please go to:
__________________________________________
BETHESDA LEARNING CENTER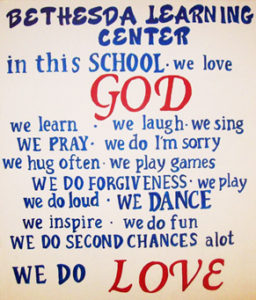 The Bethesda Learning Center is a ministry of Bethesda Church of God that seeks to provide all
children the opportunity to grow socially, emotionally, intellectually, physically, and spiritually.
We believe that each child and parent is brought to us as a special gift from God.
The Bethesda Learning Center accepts children from the age of six weeks old to Kindergarten. We also offer preschool classes that include 3K, 4K, and full day kindergarten.
Hours of Operation: 6:30am – 6:00pm
3K and 4K Classes: 9:00am – 12:00pm
Kindergarten Class: 8:15am – 2:15pm
The A Beka curriculum is used for our 2K through Kindergarten programs.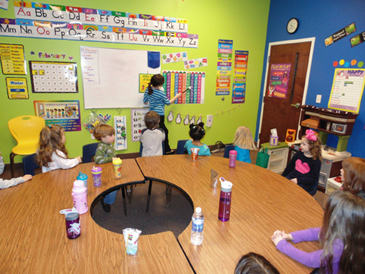 The staff at Bethesda Learning Center are required to undergo criminal background
checks through the SC Law Enforcement Division and the SC Department of Social Services.
Each staff member is required to maintain CPR and First Aid certification,
along with attending a minimum of 15 hours of annual training per year.
Our staff must display a Christ-like attitude and be a living example of their relationship with God.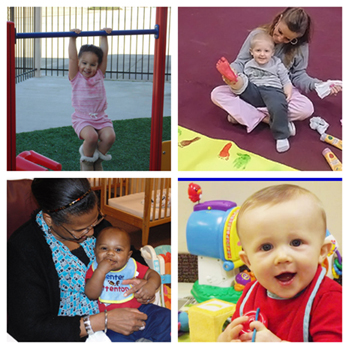 At the Bethesda Learning Center, we want our children to know that they are
beautifully and wonderfully made. We teach them age appropriate, faith-based learning activities and instill within them Christian values.
Our children get the opportunity to go on field trips, have parties, perform in plays, and more.
We make learning fun!
We would love to welcome you and your child(ren) into our family!
If you have any questions about the Bethesda Learning Center, please contact our director:
__________________________________________
LifeLine is a weekly, hour long replay of our Sunday morning service on Monday and Tuesday nights at 7:00 p.m. on Sumter's local cable channel 2.
LifeLine is also on Farmers Telephone vision cable channel 26.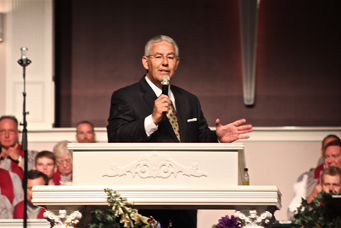 The purpose of LifeLine is to reach people with the good news of the gospel of
Jesus Christ through the means of media.
We realize there are those who are unable to attend church, but through LifeLine, people can still have a sense of being a part of our local church family.